#YSDAF2018
Festival Guide
From frequently asked questions to disability access, festival highlights, and more, think of this as your ultimate guidebook to #YSDAF2018.

WORKSHOP REGISTRATION
There is no pre-registration for the workshops before the festival finale weekend. You can sign up for the workshops 15 minutes before the workshop time outside the specified location. As spaces are limited for each workshop, entry is by first-come-first-served basis only, and priority for selected workshops will be given to disabled persons.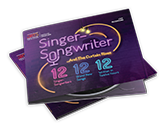 TAKE HOME A FREE CD!
…And The Curtain Rises (ATCR) is a #YSDAF2018 exclusive album that tackles the social and personal plight faced by different communities in Malaysia. We are giving out 1,000 CDs each day during YSDAF Finale. Find us at the Ground Floor Lobby of klpac and follow us on Instagram to redeem your FREE CD!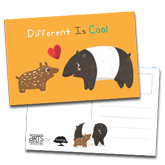 PICK UP A FREE POSTCARD!
We're giving away FREE postcards with designs from Ned Dickens by Andi Miranti and Anak Rimba Books by Abyan Junus-Nishizawa and Farah Landemaine. Grab these freebies and more, at the Ground Floor Lobby of klpac this 18 & 19 August 2018!